How to navigate our new site.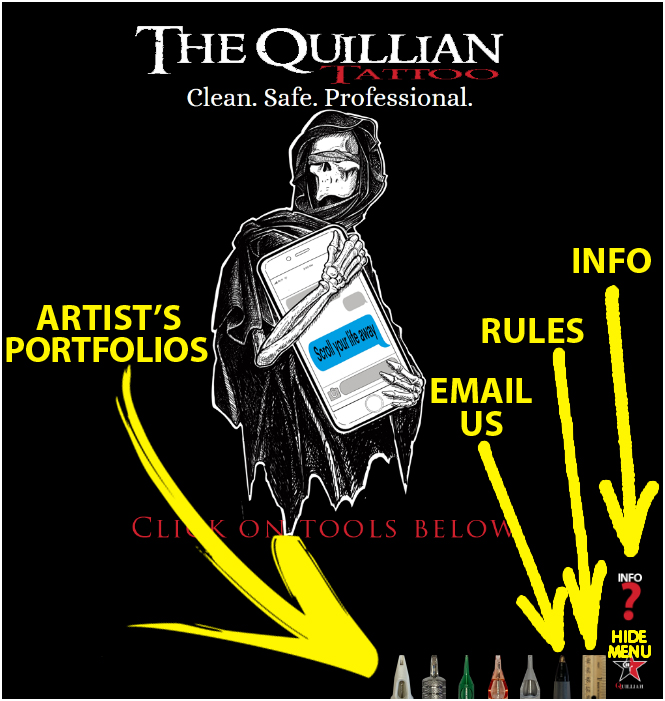 ---
The Quillian Tattoo is located at:
614 N 19th St.
Allentown, PA 18104
610-770-7587
Monday-Saturday 4-9pm
Info@TheQuillian.com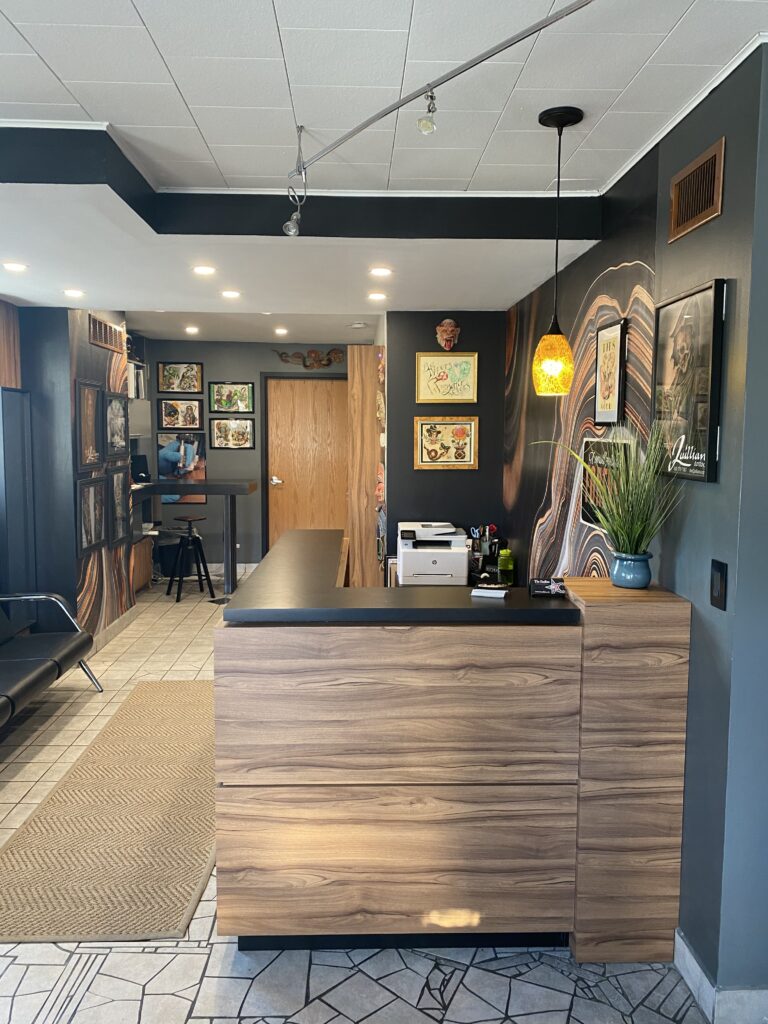 ---
Tattoo After Care
Healing your tattoo with Tatu-derm:
Tatu-derm is a transparent, waterproof, bacterial barrier. It keeps your new tattoo clean and protects it from abrasion.
What to do…
-Leave Tatu-derm on for up to 3 days.
-Remove the Tatu-Derm after that time frame.
-Gently wash the tattooed area.
-Let Dry.
-Follow up with Aquaphor Lubriderm for the remainder of the healing process
Please Note:
*During the tome that the Tatu-derm is in place you may notice some "pooling" of blood and ink under the bandage.
DO NOT PANIC.
This will not harm the tattoo. However, if the pooling is exessive you may take the bandage off and follow the steps above.
*If the Tatu-derm starts to peel off to the point that it reaches the tattoo itself, please remove and follow up with Aquaphor or Lubriderm.
If you have any further questions, please feel free to give us a call or swing by the shop.

Thank You,
The Quillian Tattoo,
610-770-7587
Monday-Saturday 4-9pm
Info@TheQuillian.com
---